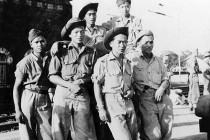 June 2013
A three-day summit – entitled Red Tails and Dragon Tales – brought together, for the first time ever, two groups of WWII veterans that faced discrimination: the Tuskegee Airmen and Chinese-Canadian veterans. Both groups' military contributions were instrumental to helping the Allies win the war and also to changing societal attitudes in their home countries.
While most of their ranks have passed away, a few remaining veterans, mostly in their late 80s and 90s, met to share their stories.
During WWII, the Tuskegee airmen were the first group of African-American aviators to fly in combat for the US armed forces. At the time, the American military was still racially segregated. Many felt African-Americans lacked the intelligence and skill to perform anything beyond basic, menial tasks in military duty. Despite this segregation and prejudice, the Tuskegee Airmen went on to become one of the most highly respected fighter groups in the war. They were dubbed "the Red Tails" after one fighter group painted their P47s and later P51s with a red tail.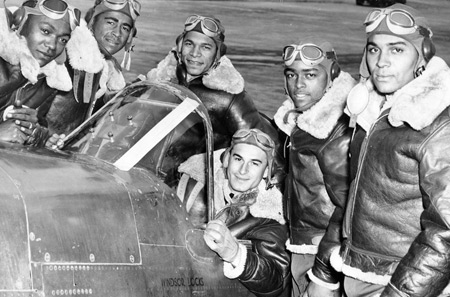 Meanwhile here in Canada, men and women of Chinese descent, who were born in Canada, were not allowed to vote. As well, the 1923 Exclusion Act was still in effect. That Act essentially banned Chinese Immigration to Canada. Despite this discrimination, when the WWII broke out, Chinese men and women volunteered in the hundreds to fight for Canada. They enlisted in every branch of the armed forces and participated in every theatre of war. The result: on May 14, 1947 Chinese-Canadians were finally granted the right to vote.
Dozens of people came out to hear the stories of these amazing veterans. It was a once-in-a-lifetime opportunity to meet some veterans that changed everything.
Special thanks to the people and organizations that helped make this meeting possible: the Consulate of the United States Consulate; the City of Vancouver; and our very good friend and supporter, Don Chapman.