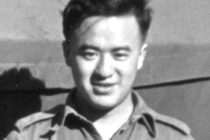 Eddie Chow was a member of the first group recruited to Force 136. He was one of 13 hand-picked Chinese Canadians who were trained by British Intelligence to be part of Operation Oblivion.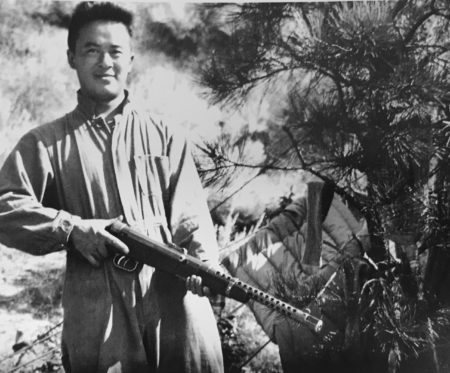 Chow was born in Vancouver in 1919. He moved with his family to Toronto when just a teenager.
When the Second World War broke out, Chow was initially interested in joining the RCAF. However, because he was Chinese, he was not even granted an interview.
Still determined to get involved and do his part for Canada, Chow joined the RCAMC in 1940 and became a medical orderly.
While at Camp Borden, he joined the Medical Corps Band. Chow was gifted musically, and one day he won a singing talent contest which landed him a spot on the Major Bowes Radio Show.
We are not sure how or why, but Chow came to the attention of Major Kendall when he began to recruit the first group — the pilot group — for Force 136. Chow found himself back in British Columbia doing commando training in a secret camp on Okanagan Lake.
Chow and the other Operation Oblivion men initially were told they were destined to be dropped behind Japanese lines in China. However, as the war in the Pacific progressed, the Americans started to wield more control over that theatre of war and vetoed the idea of having Chinese Canadian agents in the region.
So the Operation Oblivion team transferred to Australia for further training and to await an assignment. Among his Force 136 friends, Chow developed the nickname "the Entertainer" because of the one-man shows he would put on for them.