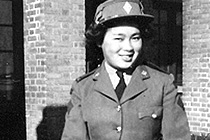 Mary Laura Wong (Mah) dreamed of joining the Air Force when the Second World War broke out. When she discovered the Air Force was not taking any more women, Mary did not hesitate to sign up with the Army. She enlisted with the CWAC (Canadian Women's Army Corps).
With her round, baby face, Mary did not look old enough to enlist. When she tried to join the recruiting officer exclaimed "You're too young, you're not 18."
Mary shot back  "I'll be back tomorrow with my birth certificate," but the officer still found it hard to believe that she was 19 years old.
Mary was sent to Kitchener, Ontario for basic training. Then later took some clerical courses. She was so good, that a staff sergeant asked if Mary would be willing to become a teacher for new recruits. She declined and later found herself back in Vancouver where she was employed as a teletype keyboard operator stationed out of the old Hotel Vancouver.
Mary felt no discrimination from her peers and had many good memories of her time in service "Staying at the Hotel Vancouver they had a beautiful roof garden there. So sometimes in the afternoon before we had to go to work, we would sunbathe out on the roof garden."
After the war, in 1947, Mary was chosen to be among the first Chinese Canadians to receive their citizenship papers. In March of 2016, Mary passed away in Toronto in her 93rd year.
Listen to Mary's interview for the Heroes Remember documentary series.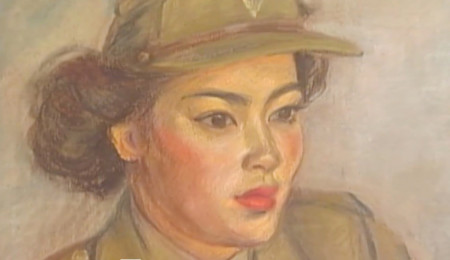 Watch her interview with Alison McLean of Tomboy Productions.