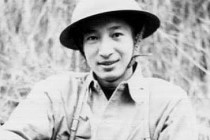 Bing Foon Wong was among three boys and one sister from a family of 12 children who served in the Second World War. His other siblings who served were Frank, Bing Chew, and Mary Wong. His brother-in-law, Harry Gong, also participated in the war.
Bing F. Wong was born and grew up in Vancouver until age 14 when, in 1935, the family moved to Alert Bay – a remote island off the coast of British Columbia. There his father established a general store called "Wong Toy & Sons Ltd".
By the outbreak of war, most of the siblings had moved back to Vancouver or to Victoria. Brothers Frank and Bing Chew had enlisted in the army. Brother-in-law Harry trained to fly spitfires and was stationed with the RAF in India. Sister Mary would work for the Navy in Esquimalt, B.C.
Meanwhile Bing F. volunteered for the Pacific Coast Militia Rangers (PCMR) in Alert Bay. Their assignment was to be the last line of defence protecting coastal British Columbia from a Japanese invasion.
In the early days the PCMR volunteers were issued only arm bands and PCMR cap badges to wear on their own clothes. They were also required to use their own rifles. Later in the war the volunteers were issued a uniform of khaki shirts and pants, a helmet and a gas mask. In time, each man was also provided a Winchester .30-30 rifle.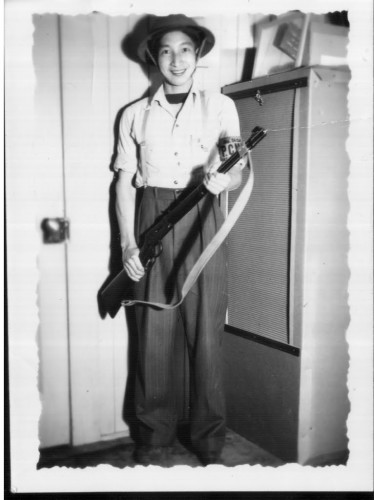 The group in Alert Bay, numbering about 15 men, had one Bren machine gun between them and a small supply of hand grenades. Among the Alert Bay volunteers, there was one man who had previous military experience and he was promoted to Sergeant and trainer.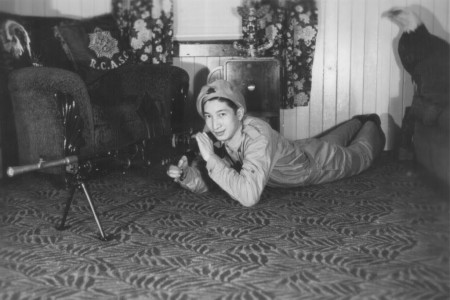 Training took place during the day and night. For daytime training, PCMR volunteers who ran stores would close up shop and post "PCMR on Manoeuvres" signs in their windows. They then would go do their tactical training, practice shooting, and toss hand grenades. Bing F recalls that one time a thrown hand grenade did not explode. The volunteers tried shooting the grenade but none could hit it and make it explode. The Sergeant carefully crawled up to the dud grenade, laid down a live grenade beside it, and ran back to the group who were a safe distance away. The ensuing explosion detonated the faulty grenade. Such as it was with no training facility, much was improvised with ingenuity.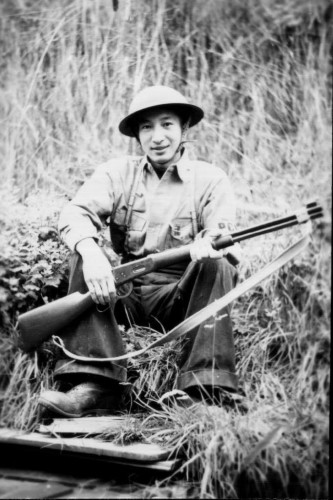 On another training mission, the men were to row to a neighbouring island for manoeuvres. The skiff was fully loaded, maybe even overloaded. Holding onto the gunwales, Bing F. recalled feeling the water lapping at his fingers. There was virtually no free board left and the water was just inches from washing over the top edge of the skiff. The water was deep and cold. Fortunately, the group made it to the Island without capsizing.
There were night time exercises and tasks too. One task was to ensure blackout. PCMR recruits were charged with going through the village making sure all windows were covered and no light escaped the houses. The village needed to be absolutely dark lest Japanese bombers see an inhabited place and unleash bombs.
Bing F. recalled that one of the more emotionally difficult tasks was to round up the confiscated gillnetters of the Japanese fishermen in the village who, along with their families, had been sent to internment camps. Little is known now of the Japanese families who were at one time residents of Alert Bay and neighbours to the PCMR recruits.
The PCMR reflected the diverse demographics in Alert Bay and included Caucasians, First Nations, and six Chinese residents.
For many years, the contribution of PCMR members was not recognized by the Government of Canada. However that changed in 2014. In that year, Bing F was finally issued with a certificate of appreciation of service.
Bing F. passed away in January 2015 at the grand age of 94.
He was proud to have been a 75-year Royal Canadian Legion member, Branch 198. And his days in PCMR were some of his most memorable experiences.